There have been some key developments this year in terms of hashtags and how to use them effectively. Here are four hashtag tips you need to know to help your post reach and get seen by potential followers for your hashtag strategies in 2022.
Facebook changes
Well, the first big change is that Facebook properly uses them now. Previously you could of course use them, but now Facebook has confirmed they will actively help your posts be discovered and encourage the use of more hashtags now.
How many hashtags to use
This is always changing. Instagram Creator posted back in September recommending only using up to 5 per post. Less is definitely more, but this can make it tricky getting you down to just a handful. Many of the leading Instagrammers have openly said they are continuing to use around 15. We're not really rebellious, so don't fret too much about it and keep testing and checking your own posts for what works on your feed.
Finding the best hashtags
This takes time, unfortunately. There are plenty of apps to help you get going, but it does take research and time to find what works for you. Our philosophy to keep # relevant to your content still stands but you need to be pickier with the advice from point 2 above. Gone are the days of copying / pasting the same hashtags on every post. Facebook Creator has a nifty and free way of checking for hashtags across both Facebook and Insta. Just create a new post and look out for the hashtag sign in the main box.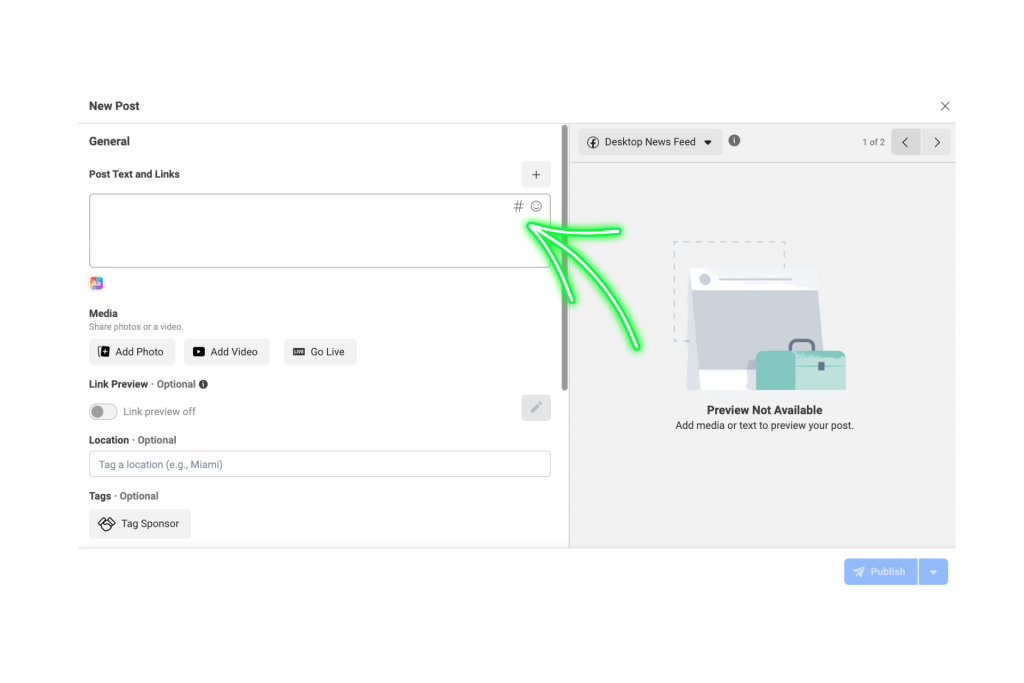 What is great here is that it is giving you options for similar versions so you can pick the right one for you and your platform.
Therefore, our recommendation is to avoid the big hitters. Always, look for those around 50k so that you improve your chance of being seen. Plus, you can save them, which is handy if you use Creator for scheduling too.
Test and monitor
Remember to always check what's worked on your posts. We don't need to tell you to track your social metrics but Facebook insights don't quite do this yet. On Instagram make sure you look at your Insights post 'reach' and 'impressions from hashtags'.
Want to work out which hashtag really gave you the results? Well that's a little ninja pro trick and we don't want to give all our secrets away now, do we?
Have a read of our previous blog on Hashtag Strategy and The Secret Tricks for Better Hashtags for a few extra tips.
If you want more help creating a list of good hashtags for your business, give us a call.