Having worked with their sister brand, Cult51, Instant Effects approached us for their influencer outreach. With their product range launching in Lloyds Pharmacy nationwide, the boxes would support this launch. Speed was of the essence for this beauty influencer box project. A tight turnaround, timely products and some speedy results.
The project
The concept was to put a box together to show off just how quickly their products gave beauty results. Speedy Beauty with micro-influencers, aged 18-24 years, mixed of gender and UK based. The objective was to gain maximum reach, social media coverage and good UGC to share on their social in the future.
We researched the right beauty influencers to approach. Working with the team on an insert card, with all the essential information and marketing details for the influencer to make a post. The complete range was added to the box, a stopwatch, instructions, and a treat to eat whilst the UK-based beauty bloggers tried everything out.
The product packaging was labelled with the time each product took to take effect, making it easy for the influencer to follow and we had some amazing feedback from this campaign.
Communication with the influencers was key to building a rapport to get additional content and of course, following up to get the desired coverage. This was crucial as Lloyds Pharmacy had an introductory offer in-store and online to promote within a month.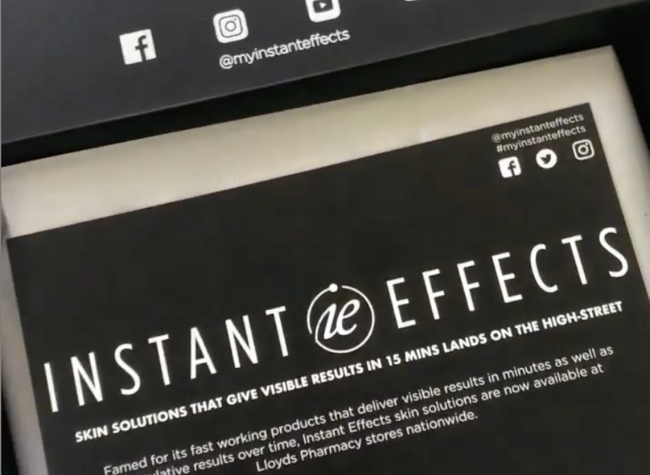 The results
40 boxes were sent to influencers with a following of 668K. Achieving within the same month of sending the boxes:
202 Instagram Stories
39 main Instagram posts including IGTV, carousels and video format
4 blog posts including beautiful imagery
Only four were unable to post within the timescale
A further 17 promises of additional content were planned for Social, YouTube and blogs with full product reviews after a month of continued use.
Example content achieved: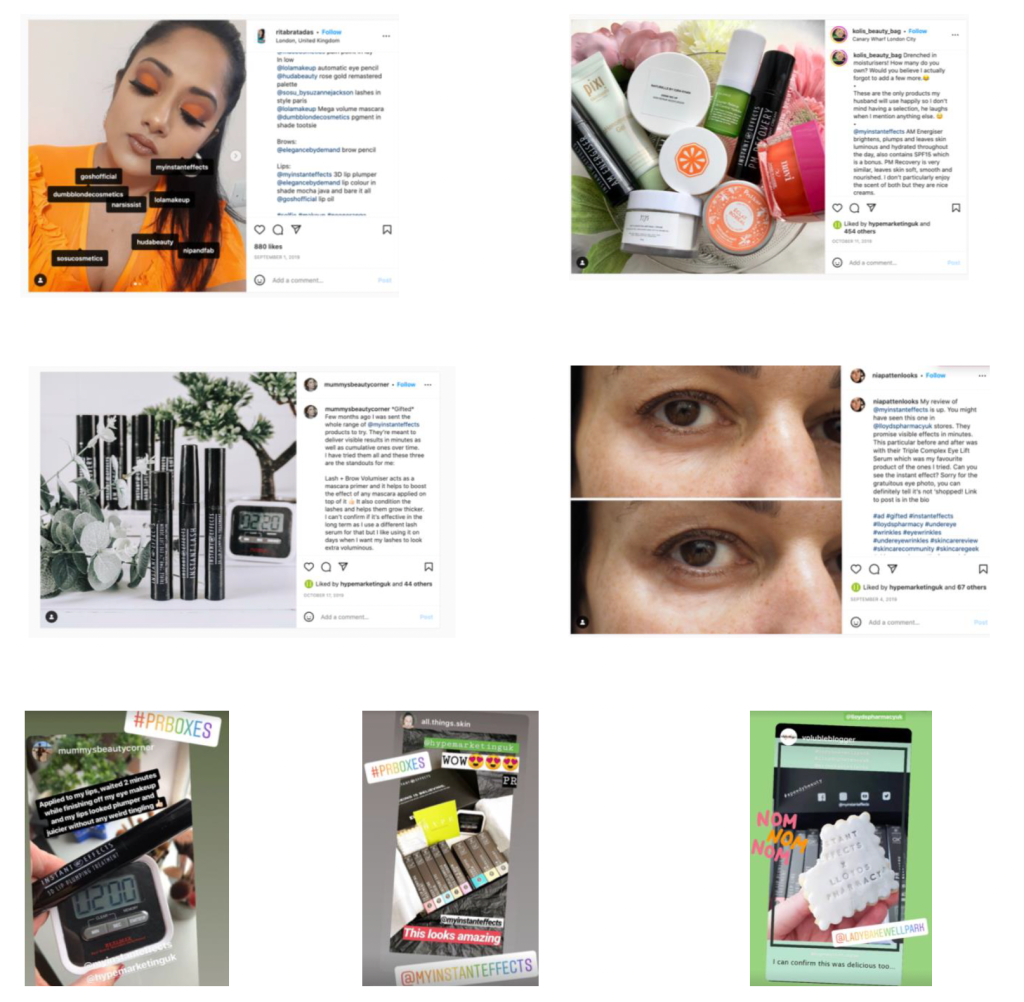 Happily, Ever After
Additional content continued to flow in over the following months. The bloggers requested additional samples, adding Instant Effects to their Christmas Gift List suggestions and key bloggers working with the brand further on an exclusive with a leading aesthetic practitioner.
So pleased with the work here, Instant Effects continued working with Hype on a regular basis for Influencer Outreach and social media.
You might also like to read our blog on the secrets to a good PR box here.