Website Maintenance
Leave us to monitor your WordPress website for updates and issues to help keep it secure and working as you need it to. Processing updates, backups and fixing broken links to keep the site performance as you need it, is often at the bottom of your To-Do List. Our monthly website support means you don't have to give it a second thought.
We can also help with your content changes to keep your products, information and blog content new and relevant.
With 24/7 access through our user-friendly website app, you can create a unique instruction for work, monitor its progress and also check on all the automatic updates we've carried out too, and all in super-fast time. Log on at a time that suits you and leave the rest to us.
With four service levels to choose from to meet the budget for small to medium-sized businesses, including e-commerce sites.
Fast, reliable website maintenance so you can focus on running your business.
Let's make that live!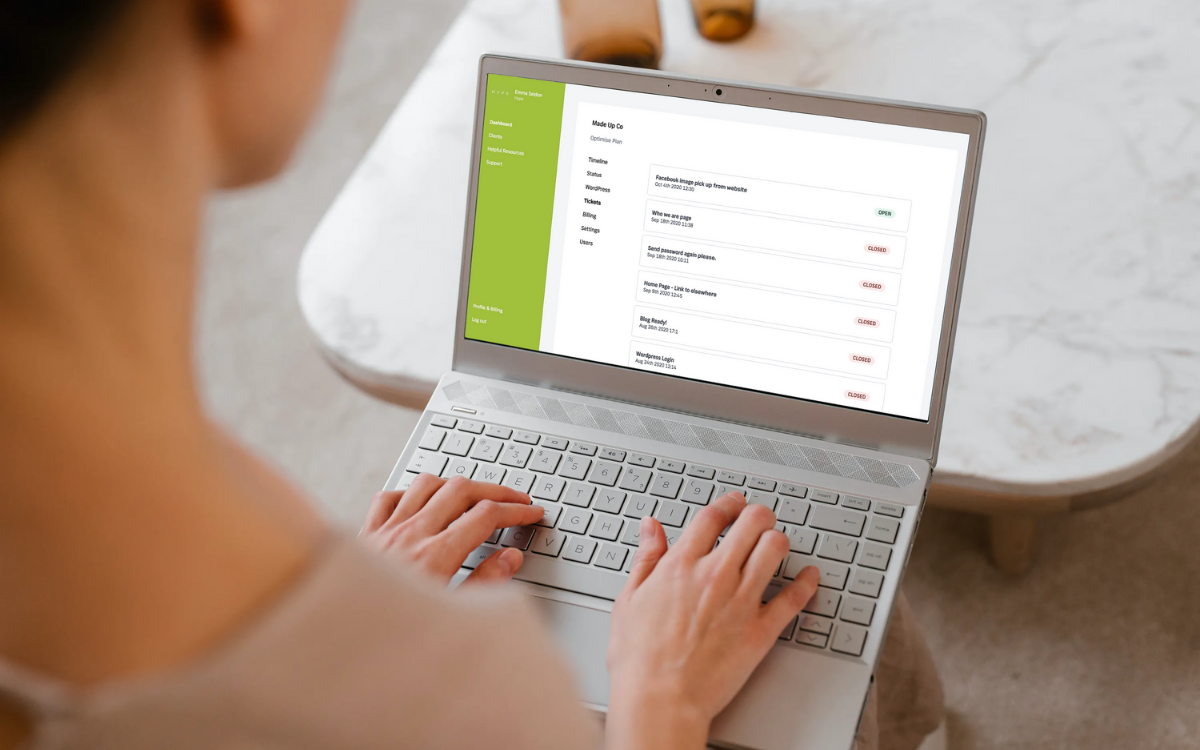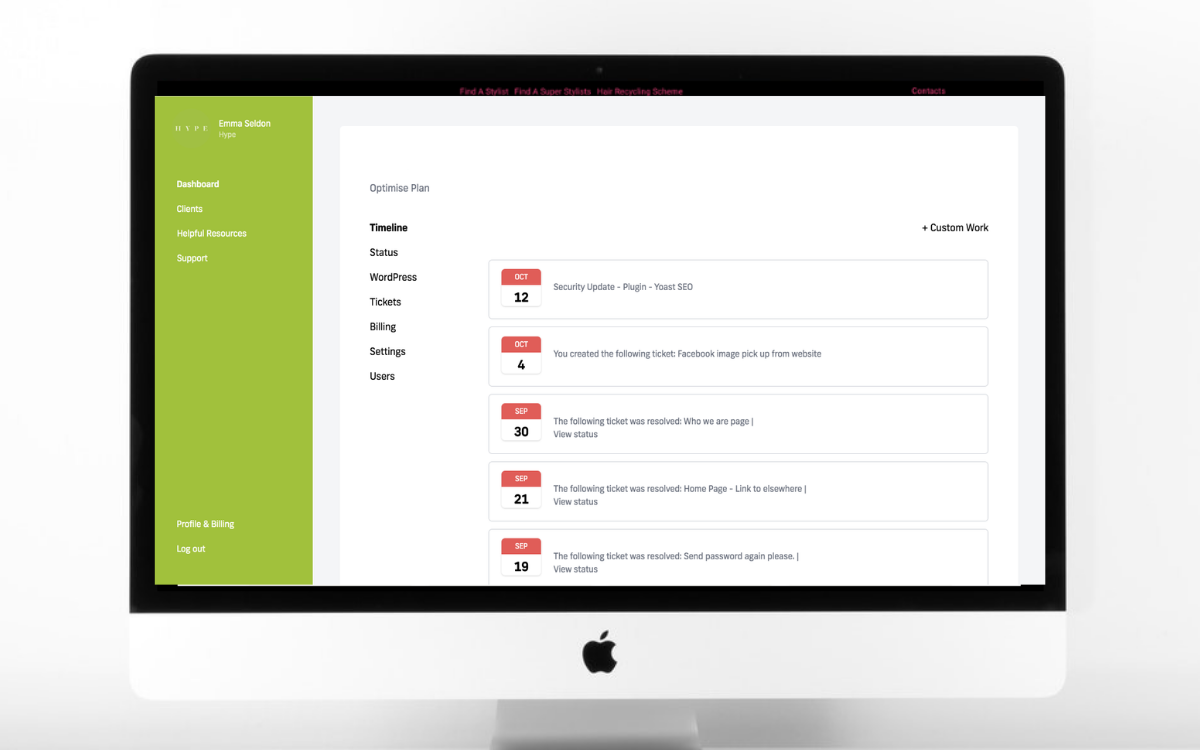 Our Plan and Pricing Options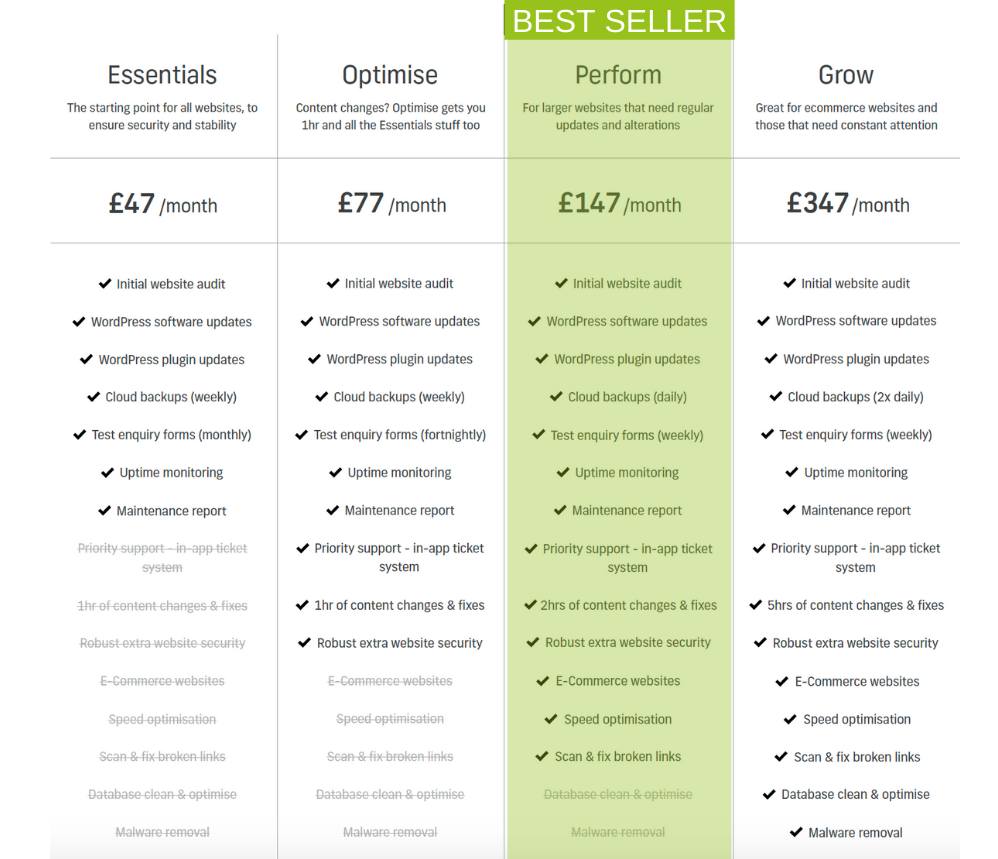 Option to pay Annually with 10% Discount.
Sign up now
Just fill in the little form below and we'll get back to you as soon as we can. Thank you.